Self Portrait Day-My Brain!
Courtesy of
Mihow
and Super Joe it's
Self Portrait Day
!
Today's photo subject: My zombie brain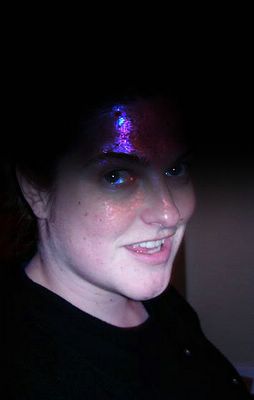 I've had a headache for pretty much 3 days, and it's kind of awful. Notice how it glows and sucks up the light of day...I can kind of feel my heartbeat inside of my head. Thump-thump-ow.
Anyway, enough zombie head talk. Go Self Portrait Day!
___________________________________
Random Fruit Fact: The Banana
I subsisted solely on the following food items for a year and a half:
Bananas
Cheddar goldfish
Tortillas
Mustard
Pickles
Rye bread
Diet Coke
Bananas are at the top. Cause they're good.
Learn more how much you can get for that VelvetUnderground/Nico Album if the cover banana's still zipped,
here
.
Posted by Spurious Nurse at 2/23/2005 07:56:00 PM