Animal Freakin' Planet
I'll probably catch hell for this, but have you ever noticed that how certain famous folks look like animals? Here, I'll show you what I mean:
Paul McCartney sorta looks like a turtle: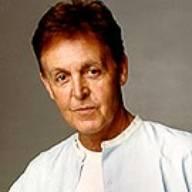 *Image courtesy of Grabow.biz
And Coach K, the basketball coach for Duke, is sort of ratty looking:
* Image courtesy of i.a.cnn.net
Understand, I'm not saying these folks posses animal
attribute filled personalities
.
Mr. McCartney sure seems nice, and can play musical instruments
waaaay
better than an average terrapin. You remember that video for 'I Got my Mind Set On You' ? A turtle could
not
make a video that blew my 11 year old mind the way that one did.
In that vein, Coach K is not, to the best of my knowledge, a scavenging, cheese eating fellow. He may look a little rodenty - hell, he may even like cheese, but that doesn't make him a rat. I don't know crap about basketball, but I assume that to be a coach you've got to do more than squeak and spread the Black Death.
Which brings us to today's topic.
An article in the NY times today
featured a picture of Mr. Vince Vaughn.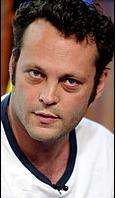 *Image courtesy of NYTimes.com
Mateo and I know he looks like some sort of forest mammal, but we can't decide on which one.
I'm voting for sloth:
* Image courtesy of forestecards.com
But Mateo thinks he bears a strong resemblance to some sort of small jungle cat.
And what the hell do I know? I'm a freaking fruit.
______________________________
Random Fruit Fact: The Fig
People who eat figs are easy to spot,
"your average fig eater has a perpetually dry mouth. Look for people who drink lots of water or juice. Or lick their lips when they're not talking about Jesus."
Apparently, God don't like no figgies. I don't care though, they're sacri
licious
. Read more about the focus of my heathen appetite,
here
.
Posted by Spurious Nurse at 3/29/2005 11:25:00 PM